Home Security Basics
Learn about the fundamentals of home security, components of a system, and the importance of professional installation and ongoing monitoring.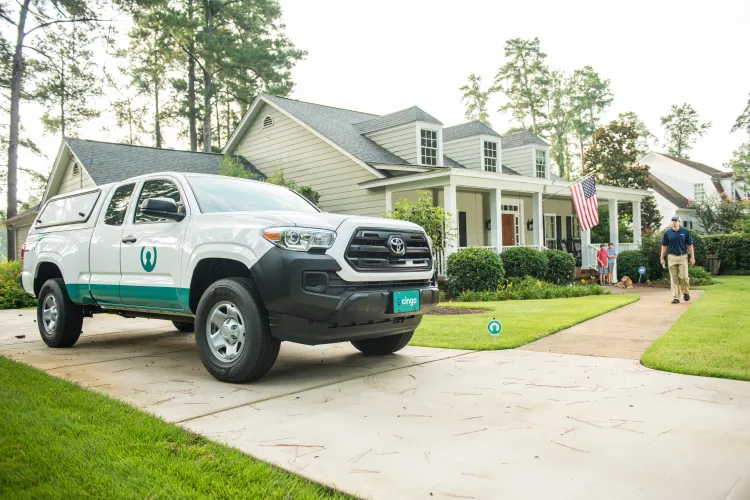 What is home security?
Home security includes both the security hardware installed at a property and individuals' personal security practices. Security hardware includes doors, locks, alarm systems, lighting, and video surveillance systems. Personal security involves practices like ensuring doors are locked, alarms are activated, windows are closed, and extra keys are not hidden outside.

There are exterior and interior home security solutions available. Many professional home security companies offer complete installation of the security system, 24/7 monitoring of your home, and the ability to contact local authorities in the event of an emergency.

Unlike other home security companies, Cingo only charges you for the equipment—no installation fee or up-charge—and does not require a sales visit or long-term contract. Start with the Cingo Secure starter kit and customize your security package with equipment that fit your needs.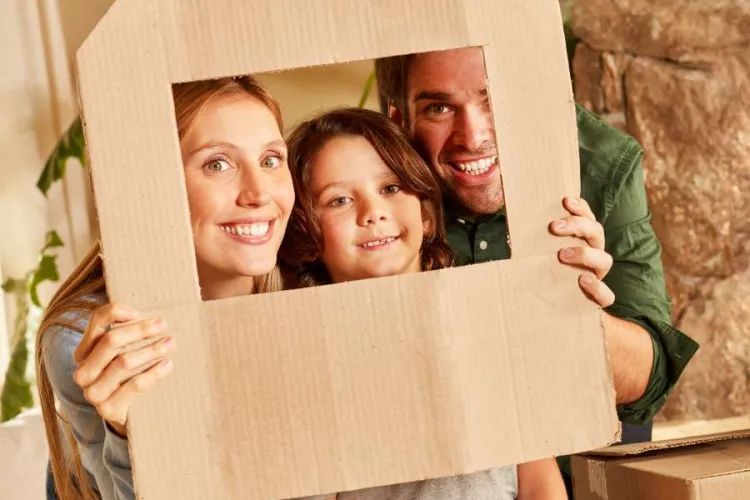 What does home security do?
A home security system aims to protect your property and those inside it from burglary, home intrusion, fire, smoke, carbon monoxide, burst pipes, high/low temperature, and more.

A home security system can also help in medical emergencies by notifying emergency services on your behalf.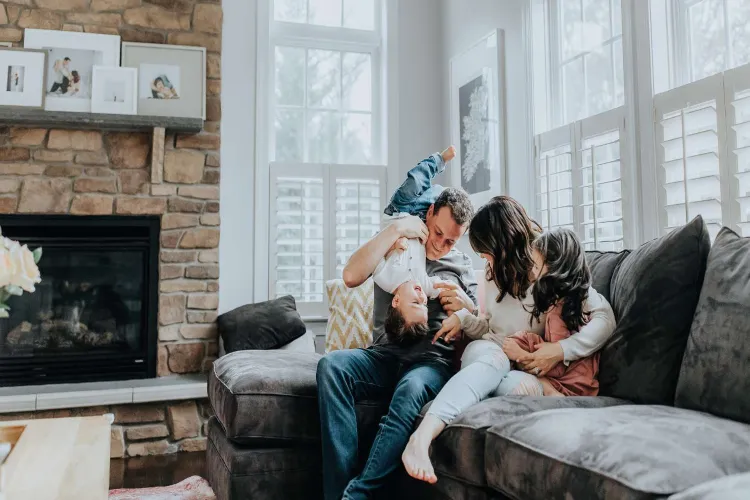 Who needs home security?
The main and most essential reason to invest in a security system is to deter crime in your home. According to a Safety.com survey, nearly 50% of all home security owners purchased their system because of an inclination for greater security. This proactive approach indicates that people are more likely to make home security purchases to increase their sense of security rather than in response to an incident or event.

According to a 2020 Safety.com survey, only 38% of all Americans own a home security product. This stat may be surprising to some, as new products and video doorbell technologies are making security pervasive in the market.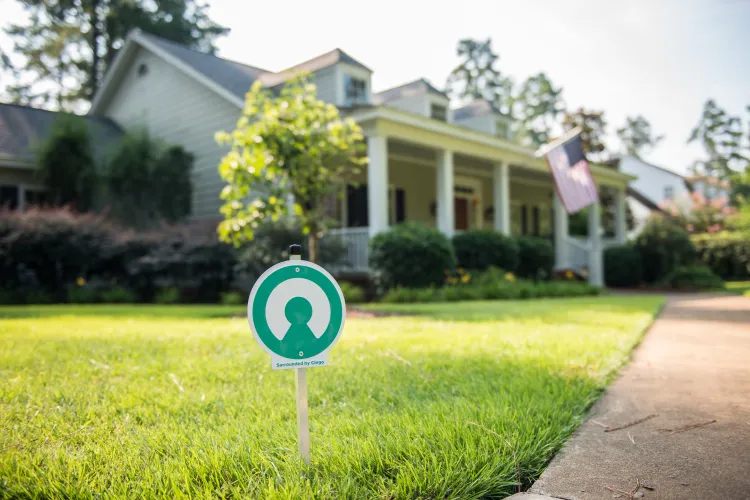 What do home security companies do?
Home security companies offer customized security solutions for your home. Home security professionals will come out to your house to install security equipment and ensure it is working properly. You get 24/7 home protection when your security system is managed through a home security provider. This allows you to go through your daily routine without having to worry about checking the security status of your home. Home security companies alert authorities on your behalf, providing timely response by law enforcement to life safety and security emergencies.

Rest Easy with Cingo Secure.
Contact Cingo Today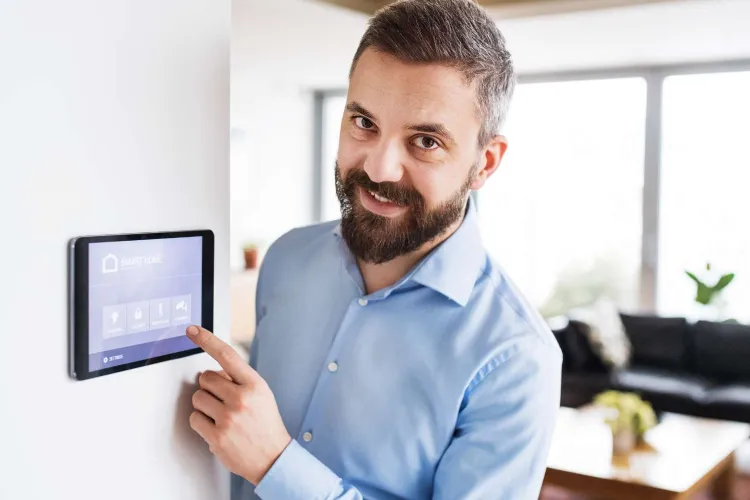 Types of home security packages
There are several types of home security systems and packages offered by home security companies. Professional installers set up the system for you and ensure that all components work properly. They test the system to make sure that 24/7 monitoring is active. Do-It-Yourself (DIY) requires self-installation or predetermined kits or components. DIY products such as video doorbells and cameras are widely available to the public. While these systems may be a good cost-effective solution, they do not offer 24/7 monitoring. This means that you are responsible for actively surveilling your home and act accordingly should there be an emergency.

Cingo Home Security offers two, reasonably priced options. Cingo Secure gives you peace of mind with 24-hour live monitoring protection from fire, smoke, carbon monoxide, burglary, and personal emergency. Cingo Secure with Video gives you all the advantages of Cingo Secure but with two additional interior cameras and one video doorbell. Unlike other home security companies, Cingo only charges you for the equipment—no installation fee—and does not require a sales visit or long-term contract.

With Cingo Secure you may be eligible to receive a discount of up to 20% on your home insurance.
Components of a home security system
HD control panel
The control panel is generally mounted in a convenient location often near an exit/entrance. It can be used to check status and arm and disarm a home security system. Control panels are the main connection from your home to the alarm company that is monitoring your home. Along with the mobile app, you can use the control panel to access security and smart home devices, view cameras, and activate panic buttons.

Included in the Cingo Secure starter kit is a 7-inch HD touchscreen control panel with built-in glass break sensor and 5-megapixel camera that captures alarm and disarm events.

App
Remote control / Bluetooth disarming, in-app verification, and text notifications ensure that your home is always protected and that you are notified of any activity.

Access to the app is included in the Cingo Secure starter kit.
Smart home
Always be a step ahead with Z-wave compatible home automation products - lights, locks, garage doors - for safe passage back home and make it seem like someone is always present. People used to leave their lights or TV turned on while they are gone to make it seem like the house was occupied. But now, smart homes have become more advanced. New technologies allow you to simulate presence. Light schedules create scenes making it seem like someone is always home.

Window/Door sensors
One part of the system is installed on the door/window itself, while the other is installed on the frame of the window. If these two sensors are separated while your system is activated, it will trigger an alarm. In addition to sounding the alarm, Cingo Secure allows you to receive alerts when a window or door is opened which increases safety and reduces heating/cooling bills.

Three (3) window/door contacts are included in the Cingo Secure starter kit.
Glass break sensors
Glass break detectors are installed in rooms with glass doors and/or windows on ground level. These detectors sound an alarm when glass is broken or shattered. By monitoring for sound and vibration, glass break detectors reduce false alarms by only responding to specific sounds and factors.

Two (2) glass break sensors are included in the Cingo Secure starter kit.
Motion sensor
Motion sensors create protected areas which cannot be accessed without sounding an alarm. Some motion detectors can trigger a camera to start recording to capture footage of whatever or whomever tripped the sensor. This provides protection from unwanted intruders by sensing motion inside of your home when there shouldn't be.

One (1) motion sensor is included in the Cingo Secure starter kit.
Smoke/Carbon monoxide detector
Smoke and carbon monoxide detectors can detect smoke or dangerous levels of carbon monoxide present in your home. These detectors sound an alarm to alert people in the home to evacuate and notify the authorities of potentially lethal emergencies. Monitored smoke and carbon monoxide detectors are the single most important life safety feature of any home security system. Protect your home and family with monitored smoke and carbon monoxide detectors.

One (1) fire/smoke/carbon monoxide detector is included in the Cingo Secure starter kit.
Personal emergencies
Police, fire, and medical authorities are just a touch away with the in-app personal panic feature standard in all Cingo Secure systems.

Unwanted activity
Ever want to know when kids arrive home from school or when a door to a medicine cabinet is opened when it shouldn't be? With Cingo Secure you can receive notifications of arrivals or unwanted activity on safes, medicine cabinets, windows, doors, and more.

24/7 Monitoring
Most professional home security solutions offer 24-hour home security with live monitoring for fire, smoke, and carbon monoxide with a smart technology panel.

Interior camera
Indoor surveillance cameras are IP cameras that connect over the internet and stream to a mobile phone via a Wi-Fi connection. Cingo Secure allows you to record video of motion or potential break-ins with interior video cameras. This ensures compliance with local false alarm reduction initiatives.

Smart locks
Smart locks are keyless door entries that allow you to unlock or lock your door without the use of a physical key. Most smart locks offer a numeric keypad in which users can create a unique passcode. Smart locks can sync to a home's Wi-fi network, allowing a homeowner to control the lock remotely from their phone or internet connected device. You never have to wonder if you forgot to lock the door.

Flood sensor
Insurance claims for water damage due to a flood are quite common. Flood sensors alert homeowners of possible water damage, allowing for immediate action to stop or manage the flood. When water touches two exposed metal probes, the device senses increased conductivity between those probes and sets off an alarm.

Sirens
High-decibel sirens ensure that a break-in will not go unnoticed. The unmistakable sound of the alarm will alert homeowners of emergencies and notify intruders that the authorities are on their way.

Video doorbell
Video doorbells connect to your home network via Wi-Fi. With built-in motion detection, doorbell cameras can record video whenever someone comes within range. Video doorbells alert you to someone at your front door, allow you to speak with that person, and capture video.