Raving fans
see what others are saying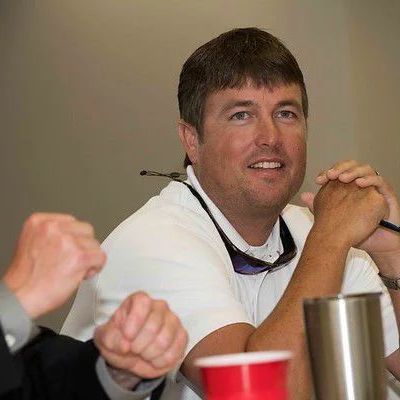 We've grown from one man's dream to a company of nearly 100 people. We are exploding with opportunity, and I'm thrilled to be a part of it.
- Jonathan Powell | General Manager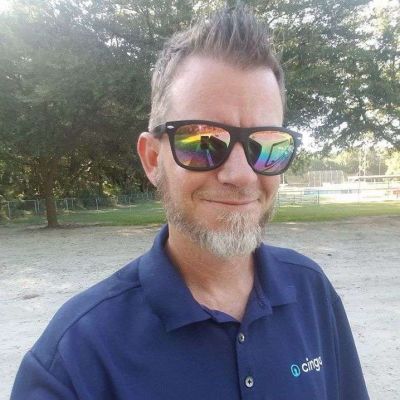 See the smile on my face? I'm a happy person making people happy. I love my job and the company that I work for is just awesome.
- Brian Zbierski | Pest Specialist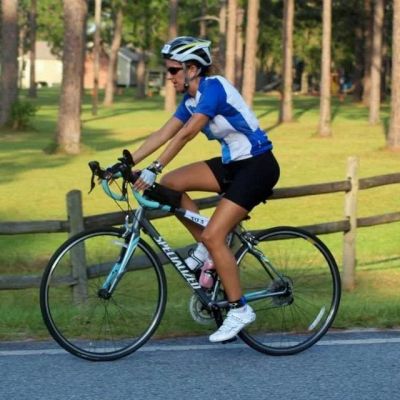 I'm excited about the opportunity to grow with this company. I don't know where we will be in 10 years, but it will be an exciting journey.
- Wendy Morgan | Director of HR
I am very grateful for your inspection. It provided great negotiating leverage and uncovered much needed repairs.
- Michael Pridemore | May 2020
Sid was wonderful. He took lots of time explaining the construction to us.
- Mindy & John Broda | May 2020
Sid was very nice and explained everything to us. As a first time home buyer, it was much appreciated.
- Lisa Sharer | May 2020
Bill Flammer is an amazing asset to have on your team! Bill's knowledge, attention to detail, and detailed filled inspection report gave my wife and me the confidence to make an informed decision on our home...
- William Ash | May 2020
Very thorough and explained things in layman's terms.
- Mike Fox | May 2020
Nathan was very informative and pleasant. Very professional and knowledgable. Would recommend Cingo to anyone!
- Jessica Hirst | May 2020
Levi Stoner and his team did an excellent job!
- Calvin Hunt | May 2020
Russell was amazingly thorough. He was very detailed and brought things where anyone could understand what he was talking about. Russell deserves a raise.
- Staffon Lewis | May 2020
Rodney Hope did a superior job, especially with customer service!
- Heidi Germano | May 2020
Mark did a fantastic job! Very competent and professional. Thanks!!
- Beverly Wilcox | May 2020
I am a Realtor here in Savannah and use your team for all of my home inspections. They are wonderful! Dee, Eric, Taylor and Chase are always available to answer questions, and more than willing to work with me on...
- Sarah Poulos | May 2020
Everyone at Cingo did a great job of keeping us updated throughout the process. Katie was fabulous to deal with. Chase did an outstanding job conducting the inspection. We appreciated him explaining his findings....
- Norman King | May 2020
I Love Cingo. The ladies in the office are always super pleasant and resolve any issues that I have right away. Also Rico, my pest control expert, is simply put amazing. He asks each and every visit if I have any...
- Rebecca Teter | May 2020
Was out of state when inspection was done. Company was highly recommended. All information was sent to me concisely with request to call if I had any questions concerning inspection. Very satisfied.
- Shirley Matthews | April 2020
Russell Youngblood was absolutely exceptional in regards to my home inspection. He was concise, courteous, and extremely thorough. I was utterly impressed with the depth of the inspection and the things he was able...
- Clyde Robbins | April 2020
Really thorough, really friendly, and excellent at communicating findings.
- Steven Suhara | April 2020
Cody Griffis was exceptional. He was very thorough and informative. He answered all of my questions and was extremely helpful. We look forward to working with him in the future.
- Amy Atkinson | April 2020
Kevin and Jason are always very responsive to our needs.
- Todd Kuehn | April 2020
Valarie Sumner has been wonderful, I have already refereed 3 other clients
- Andy Kadrich | April 2020
Did a thorough job and answered my questions. Thank You!
- Angie Embs | April 2020
I received an email within the day with the information I needed. Thank you!
- Melanie Taylor | April 2020
Great Service. Russell Youngblood is very professional and detailed. I appreciate the great service.
- Alan Young | March 2020
Jeremy was fantastic in setting educating me and helping me relax and understand the limited problem I was having with honey bees. Unfortunately, we were not able to disturb them. But his lesson and demeanor helped...
- Dawn Lockett | March 2020
Cody was thorough and attentive during the home inspection, and he was also very approachable and knowledgable for any questions or requests we had. I feel confident in the inspection completed by him, and we plan to...
- Tiffany Cartie | March 2020
Chase was very professional as well as friendly. He's obviously quite knowledgeable in his field, which made the inspection very painless.
- Carolanne Wright | March 2020
Was quick getting it done and very detailed.
- Charles Abrecht | March 2020
Josh did a great job with the inspection and we appreciate him really taking the time to look at everything...even things like checking to see if windows were open (which wasn't even something we thought to check...
- Irene Carter | February 2020
Taylor is the person who did our inspection. He was great! Friendly and knowledgeable.
- Stacy Berrier | February 2020
I was there during the inspection and it was very thorough with explanations of issues found.
- Fred Schuler | February 2020
Mr. Russell Youngblood was very thorough and delivers quality work. It is obvious that he takes pride in his craft. I would highly recommend his services to others needing a home inspection.
- Reneé Haynes | January 2020
I sent a message to Cingo to find out when my renewal is due. They responded the next day with the info. Very good customer service. When the Cingo technician comes to our house to check for termites, they always let...
- Darla Andrews | January 2020
Robert Reed arrived on time with a very professional appearance and demeanor. He was very knowledgeable and efficient while still being friendly.
- Holly DeLosh | January 2020
Our guy was very informative and listened to everything I had to say
- Jennifer Rose | January 2020
I've used Erik on two of my home purchases now. His team is the best around!
- Ryan Laudon | January 2020
Mr Howard was very helpful in explaining the ins and outs of the inspection and the miner damages that needed to be repaired the inspection report was very informative
- John Lindsey
I am satisfied by Rob Cook's answers to my questions. He has been most helpful and goes "beyond the call of duty" to help the customer.
- Nicodemus Carroll
Anytime I call, they come. The treatments work like a charm; I've just moved into a house that was vacant for 2 years and have random ants here and there and they have taken such good care of me through this...
- Dawn Dorr
Nathan Garnto is great!!! Good worker and pleasant!!!
- James Garner
We have recently become customers and everyone we have been in contact with has been very helpful and friendly and have definitely met our expectations. We are very pleased so far.
- Wanda Dawson
Taylor was professional in all respects. ..on time, courteous, thorough, detailed, and responsive to my questions. Overall a very good experience working with Cingo.
- Dianne Begin
Thanks for your services! Appreciate your time on getting this done!
- Cheryl McLain
Our inspector was a complete professional and took time to answer all of our questions without making us feel like we were in his way.
- Brian & Nicole Green
Chase was great! Incredibly friendly and so thorough. He made sure I fully understood his findings and was quick to respond to my follow up questions. My husband and I were very impressed with the level of detail in...
- Ashley Kendrick
Fast! Very thorough and informative. Easy to understand and follow the recommendations.
- Shannon Heintzelman
I was very happy with the inspector and thought he did a great job
- Charles Myers
Chase Still was very thorough and did a great job explaining each issue he uncovered.
- Marsha Ipsem
So far Cingo is meeting my home's needs and it fits into my clients needs also.
- Kevin Propst
Chase was very thorough and very polite. AppreciAte everything that you all did!!! Thank you to Eric
- Judith Farray
I felt very confident in the inspector (Josh Harrell) and the job he performed. Thank You
- Colleen Youmans
Taylor Alstad was very professional (and thorough) and took the time to answer all of our questions. I highly recommend him!
- Debby Wells
The gentleman that done the service call. He was very perlite and explained what he doing from start to finish.
- Steve Keaton
Taylor was very thorough, knowledgeable and professional. He methodically investigated the entire front and backyard, front porch, back deck, crawl space, insulation, home interior and attic for termite damage, rot,...
- PETER NADER
Josh Harrell was our inspector. We were very impressed with his skill as an inspector, and his interpersonal skills as well as his ability to translate the results of his inspection to us as lay people is top shelf....
- Ben Litster
Russel Youngblood completed a home inspection earlier this month. I was very pleased with his services and will definitely use him again.
- Michael Lloyd
Your representative was very courteous and professional. I wish service like this came from other providers.
- Charles Phillips
Thanks to Taylor for a good inspection, he explained things well and we were very pleased with the report
- Geoff Eggers
Rocky is a great ambassador for your Company. He maintains the right balance between friendliness and professionalism. He takes the time to answer questions and educate me on various insects. Thank you for hiring...
- Janet Ahmadi
Thank you for always giving us great service.
- Susana Finney
Chase Still inspected the home we are buying, and he did an amazing job. He was pleasant, explained everything, asked us questions, and was very thorough.
- Robin Johnson
Robert Reed was an excellent tech. Very friendly and appreciated his service.
- Daniel Greene
He did a great job. Efficient and personable.
- Albert Parnell
Erik is awesome! Great attention to detail, communication, and knowledge.
- Al Sophianopoulos
We've had issues with ants and needed at through ant treatment of our yard. melchor fabillar was sent to our house . He arrived on time, very courteous and took the time to explain everything he was going to do. I am...
- Tricia Messer
I am a huge fan of Lanny and the whole team at Cingo. I would particularly like to highlight Robert Reed. Robert is absolutely delightful. He always goes above and beyond, seeks out feedback, and is the utmost...
- Isabel Berbert
Andy Kiesling has been our "Cingo Guy" for the past couple of years. He has answered questions about bugs inside and outside of the house, and provided exemplary service when he was at our house. He's a gem! :)
- Deanna Strother
Erik was GREAT!!
- David Levitt
We have owned this home for 50 years and our experience with Cingo Pest Control has been the best of all our previous companies and independent contractors - hands down! Robert Reed is ultimate professional -...
- Lasa Joiner
Jeremy Davis was our tech today for our quarterly appt. He was very courteous and pleasant. Very professional and knowledgeable when speaking about the little bugs (Roley Poley) that we keep getting in our office a...
- Christina Galvin
I have been a Cingo customer for a couple years now and am also a local Realtor and use Cingo for all of my clients termite letters and I could not be happier with their services! They are true professionals and...
- Sonia Salazar
Signing up with Cingo is one of the best decisions I have made. The customer service is superb! Everyone that I have encountered, through email (Ashley Couch) or in person (Jeremy, Kevin and Melchor) have all been so...
- Quyen Pham
Service tech Robert Reed does an outstanding job! Always prompt and very professional! Highly recommend Cingo
- Nathan Smith
We love Cingo and all of the friendly staff as well! Thanks for the awesome work and always taking care of us when needed!
- Carlee Leitner
Chase and Taylor were very knowledgeable and thorough. Also, very nice guys who take their job seriously. Thanks for the excellent inspection fellas!
- Eric Dunn
I was very impressed with how quick things got done. I expected the whole process to take weeks but our home inspection was done one day after calling and the report was sent to me that same night. Very thorough,...
- Trudy Cape
Thank you for the prompt response. Your company has been most helpful.
- Debbie Pittman
Jeremy Davis was a great person to meet as a person and representative for your company.
- Luke Engstrom
I was extremely impressed with Taylor's knowledge and professionalism! I would recommend him to anyone looking for a home inspection.
- Cindy Powers
Very pleased with the service that Pest Control Specialist Shawn provides! Shawn is very professional and knowledgeable when it comes to pest control!
- Sammie Harris
You know what bugs me??? Nothing- Thanks to Robert for always having a great attitude and smile on your face. You guys make us feel like we are your only client. Its how a company treats the clients when you have an...
- Sandi Tringali
Not our first time using your company. Josh Harrell does a thorough job. He doesn't miss a thing. Very polite. Gives good advice.
- Lorraine Okuma
Robert did an awesome job! He was very thorough in his explanation of our coverage, as we are new clients. He was very polite to myself and my daughter. Even the dogs approved of him!
- Kelly Chasteen
As a local homebuilder, I want to make sure that our buyers have quality termite protection and pest contol options. Cingo provides that and more with premium service. Cingo does a fantastic job servicing my home,...
- Ken Richards
Josh Harrell did a very thorough inspection and saved me about $3000. Thanks Josh!
- Thomas Collins
Just switched to Cingo from bundling 3 different providers together and have been thoroughly impressed. From easy scheduling to reducing interior spraying unless necessary, I feel our home is fully covered. Robert is...
- Bryan Lipowsky
Russell Youngblood did an awesome job inspecting my future home. Thank you, Russell.
- Jada Moss
Josh was very friendly and patient with our questions. We left the inspection feeling very confident in the report.
- Lanita Dunham
Robert was very pleasant and professional. He explained the services they would provide in detail. I will definitely recommend Cingo to my friends and family!
- Glenda
Although we are many states away when the inspection was preformed our RE agent was very happy with the service that was provided along with it being done in a timely manner !!
- Jeff Taylor
I hired Cingo/ HomeWorkz Inspections to do the inspection on the home I am buying, and Chase Still and Erik Alstad were absolutely awesome and extremely thorough. They detailed and explained to me everything they...
- Bridget Noel
Russell Youngblood, led the front end of the inspection, but I am certain there is a team behind him, supporting his front end effort.
- Igor & Elizabeth Garcia
Russell Youngblood was knowledgeable, very thorough and courteous.
- Mark Baskin
We upgraded our service and the tech was here as scheduled and we had no issues. Thanks for the follow up.
- Tom Wilson
I was honestly impressed with a new company for the first time in a long time. The prices were reasonable, and the customer service was first rate. It was getting late in the day, and my first pest control service...
- Jim Barnett
We live in the country and having a dependable service is really nice. John is always pleasant and addresses any concerns we may have. We actually updated recently to a higher tier service. Very satisfied.
- Melissa Forward
Dee Froelich was great to work with! Very responsive & informative.
- David Martin
The most thorough professional person I could have ask for! Chase Still is the best!!
- James Phillips
The agent Russel Youngblood was courteous and professional. He was very knowledgeable and also recommended the company's other services that might be of benefit to the property. His fellow agent was also quite...
- Damian Francis
Chase was great to work with. He was very professional, courteous, informative. Answered all questions, offered suggestions. He even told me about pest control services, which I am going to use. Pricing for services...
- Deirdre Brith
We are out of state so we were unable to be there. Our real estate agent was there in our stead. We felt our inspector did a very thorough job I believe it was Russell Youngblood. It was emailed to us very quickly also.
- Louise McHale | June 2020
The amount of professionalism Russell showed was amazing. He was so thorough. I was truly amazed. He did such a great job that the seller of my home said he will undoubtedly use yalls company in the future. I also...
- Ashley Bragg | June 2020
I really appreciated Levi being willing to call me and to let me know what he felt were the priorities.
- Patti Eaton | June 2020
Erik Alstad did an extremely thorough home inspection for us. We were very impressed with all the details and recommendations he gave.
- Michelle Toale | July 2020
Erik Alstad did an extremely thorough home inspection for us. We were very impressed with all the details and recommendations he gave.
- Michelle Toale, July 2020
Austin was so friendly and explained everything he was going to do. Great customer service and even took COVID-19 precautions before entering our home.
- Tasha Taylor, July 2020
Jamie did a great job at being friendly and thorough.
- Nicole Turner, July 2020
Dustin Franks did an amazing job! He was very thorough, explained everything he was doing and was so easy to work with. You need more like him!!
- Shannon Whitwell, July 2020
Very happy with the handling of the inspection. I could not be there, but Inspector called me and went over the complete inspection and answered all my questions and concerns.
- Johnny Eldridge, July 2020
Technician was completely Professional and thorough leaving nothing to chance. This was money well spent.
- James Harvey, July 2020
Josh was great. He took the time to explain his findings with me while we were at the house. Very clear and very thorough. Thanks guys.
- Zac Line, July 2020
Josh did a phenomenal job. He was thorough, timely and courteous. He took the time during the final part of the inspection to walk me through everything he saw, and thoroughly explained his findings. I would...
- Ross Doelling, July 2020
Nathan was wonderful!! So kind and polite. He was professional and did a great job!! Thanks, Nathan!!!
- Joyce Burt, August 2020
Levi Stoner was great and professional. Enjoyed learning from him about my new home. He gets a 10 out of 10.
- Dale and Laurie Luengen, August 2020
The inspection was done in a timely manner and the inspection was very easy to read!
- Shannon Saway, August 2020