Cingo Values
| | |
| --- | --- |
| candor | Our communication will be honest and respectful, but we never hold back what needs to be said. |
| indivisible | We are stronger together, a team fueled by perseverance and grit to overcome challenges and obstacles that keep us from getting the job done. |
| nurture | We care about nurturing the relationships with our customers and continually work to improve our communities. |
| growth | We grow as a company and as individuals. If we are not pushing ourselves to grow, then we are just having fun. |
| ownership | Know your role in the organization and how it contributes to our success. Own your responsibilities. |
Working with Cingo
Cingo is looking for happy people to join our team. Would you or someone you know be a good fit? We were named a "Best place to work in Georgia" by GA Trend magazine in 2012 and was listed as a "Best and Brightest Place to Work in Atlanta."

At Cingo, we live by five Core Values that drive our thinking, behavior and decision making:
Happy people deserve great benefits

Competitive Salary
Join our team with a 10% increase over your current rate. We take pride in compensating our team members above industry average and issuing increases on an annual basis.

Professional Development
From the Cingo Career Path to the Vision Builders leadership program, Cingo offers ongoing professional development opportunities to invest in your growth!

Health Insurance
Cingo provides a significant contribution towards health insurance costs nearly covering the team member's portion. A focus on wellness is another initiative we take pride in.

Profit Sharing
We care about our team members' financial future. Cingo has implemented a profit sharing program to contribute equally to a retirement fund.
Employee testimonials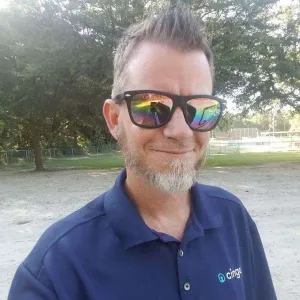 See the smile on my face? I'm a happy person making people happy. I love my job and the company that I work for is just awesome.
- Brian Zbierski | Pest Specialist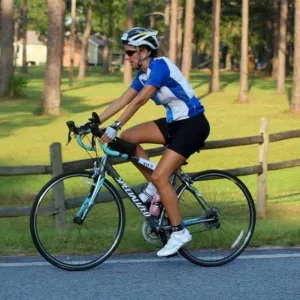 I'm excited about the opportunity to grow with this company. I don't know where we will be in 10 years, but it will be an exciting journey.
- Wendy Morgan | Director of HR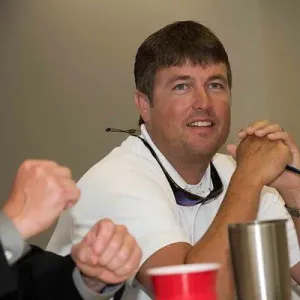 We've grown from one man's dream to a company of nearly 100 people. We are exploding with opportunity, and I'm thrilled to be a part of it.
- Jonathan Powell | General Manager
Available positions
Multiple Locations
pest professional
Are you a team player who focuses on achieving a common goal? Does a methodical pace where details matter interest you? If you give it your all, no matter what you are doing and have a passion for making customers happy, then take the right step and join our team.

Multiple Locations
sales professional
Seeking a dynamic individual who has the determination to grow our company at a substantial rate. Unlimited income. We reward leaders and doers on our team. If you believe you have the drive, focus and determination to take us further up the ladder of success, then let's talk.

Charleston, SC
market expansion
Grow with us in Charleston! We are always looking for exceptional talent, especially in markets where we are growing rapidly. If you or someone you know may be interested in joining the Charleston team now (or in the future) let us know.

Dublin, GA
customer care center
Are you someone who gives it your all, no matter what you are doing? Does not finishing a project drive you absolutely crazy? Are you extremely impatient and detail driven? If you're someone who would like to form a career with a successful company with 40+ years of experience, then take the right step and join our team. The ideal candidate has the ability to finish the tasks at hand when others cannot.