Looking for Pest Control?
Protect and surround your home with Cingo
Cingo means to surround and secure - to protect - and our goal is to make living in your home safer and easier. If it's a pest and it's in your home, you shouldn't have to worry about it. Cingo plans are designed to protect you from all pests, and treatments are focused on the outside of your home. We provide you with a professional face you'll know, someone who will be familiar with treating your home.

Cingo Prevent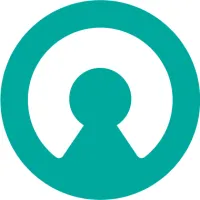 I need pest control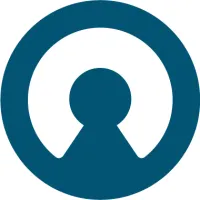 I'm shopping around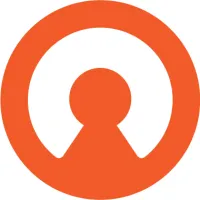 I don't know what I need
The Cingo Proven Process
What you can expect
Contact us by submitting a web form, text, email, or phone call.

Receive an emailed proposal from a Care Team member with detailed plan coverage and cost.

A Care Team Member will assist you with scheduling your initial visit and setting up account and payment information.

Within 24 hours, you will receive the service agreement and personalized portal access to your account.

An Initial Customer Experience (ICE) Team professional arrives onsite to complete your initial service and discusses any findings and/or issues.
Receive notification of future preventative visits through your preferred mode of communication. Photos will accompany all digital deliveries.

Redefining pest prevention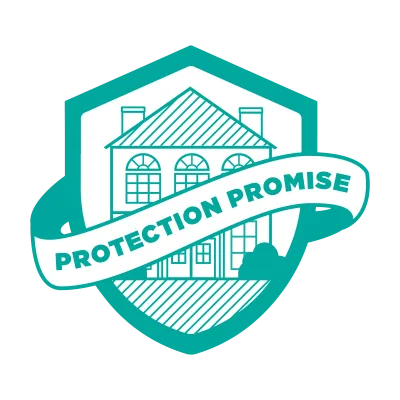 Our plans are comprehensive and include coverage for termites, insects, rodents and wildlife. Our promise is to protect your home the exact way that we protect our own. One plan. All pests.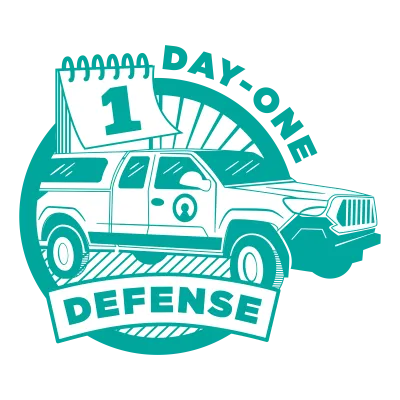 Select a plan, schedule your initial visit, and start protection on Day One. Time is the one thing that you can't take back, so don't waste it by falling for a "free inspection" which is fancy talk for a sales visit. Cingo your home as early as tomorrow and secure your peace of mind.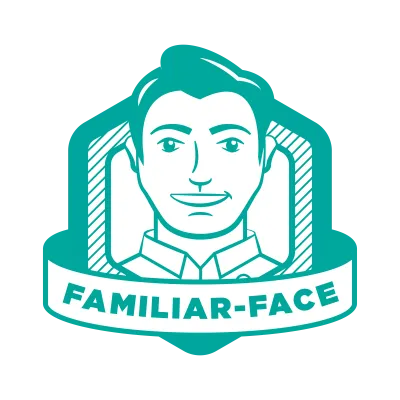 Home protection is possible with one company and one professional. Our team of installers will get you set up on the first visit and then hand off your ongoing visits to your assigned protection specialist. Multiple visits by multiple people is a hassle and that is not how we do business...but it is how everyone else does it.

Your family deserves the comfort and peace of mind Cingo home protection provides.
contact Cingo today
Raving fans
see what others are saying
Russell Youngblood, led the front end of the inspection, but I am certain there is a team behind him, supporting his front end effort.
- Igor & Elizabeth Garcia
I was extremely impressed with Taylor's knowledge and professionalism! I would recommend him to anyone looking for a home inspection.
- Cindy P. | Aug 2019
Nathan was wonderful!! So kind and polite. He was professional and did a great job!! Thanks, Nathan!!!
- Joyce B. | Aug 2020
Rocky is a great ambassador for your Company. He maintains the right balance between friendliness and professionalism. He takes the time to answer questions and educate me on various insects. Thank you for hiring...
- Janet A. | Oct 2019
Did a thorough job and answered my questions. Thank You!
- Angie E. | Apr 2020
Was quick getting it done and very detailed.
- Charles A. | Mar 2020
Thanks for your services! Appreciate your time on getting this done!
- Cheryl M. | Dec 2019
Mark did a fantastic job! Very competent and professional. Thanks!!
- Beverly Wilcox | May 2020
Your family deserves the comfort and peace of mind Cingo home protection provides.
contact Cingo today
Frequently asked questions
Why is there an initial fee for Cingo Prevent and Cingo Prevent+ Plans?
Only Cingo offers Protection Promise, with comprehensive coverage from every single pest. To ensure a smooth transition to a Cingo Plan, your pest professional will spend approximately 3 hours at your home on the initial visit. This includes a thorough inspection, both inside and out, to identify any existing problems or conducive conditions for future issues. Your pest pro will treat appropriately and let you know if any additional follow-up is needed. After that, your home will be covered by Cingo's guarantee, and you'll be charged the low monthly rate.

How does Cingo protect my home from termites?
To protect your home from termites, your Cingo pest pro will strategically install Sentricon stations around your house. This uses termites' natural foraging behavior against them and ensures protection of your investment. These termite baiting stations are always active to prevent termites from reaching your home. All Cingo plans include a lifetime termite warranty.

How often will Cingo visit my home?
With the Cingo Prevent plan, we will schedule a minimum of 6 preventative visits per year, and at least 9 for Cingo Prevent+. Our professional experience and industry best practices indicate that this is optimal frequency to keep your home free of every single pest. You will receive an email 7-10 days before each visit. These notifications include a photo of your Cingo Pest Pro. You can learn more about the Cingo product details including when we visit, what we do and how we do it.

What pricing adjustments are made for larger homes?
The prices listed above are for homes < 400 linear feet. Plan pricing for larger homes (generally those with 5+ bathrooms) is based on linear footage of the home.

How much is the annual termite renewal fee?
There is no additional annual fee. The monthly payment includes all fees, and your plan includes a lifetime termite warranty.

Does my Cingo Pro ever need to come inside?
Cingo literally means to surround and secure. With Safe Surround we protect your home and family from the outside. However, for initial visits or if you have a need for extermination, your Cingo Pro will want to access the interior of your home. The goal is long-term pest prevention, and 99% of pests can be controlled from the exterior. Should you ever experience an unwanted guest inside, just let Cingo know so your pro can take care of every single pest.

I'm not interested in a plan. Can I get one-time pest control?
Yes. While our goal is to protect your home and family from pests through prevention, there are times when you just need to handle a pest problem. We do offer individual pest control services and pricing is based on the type of pest.

What are the agreement terms?
Pest control, particularly when it includes termites, is highly regulated by state and federal agencies. For this reason, contracts from most pest control companies will look similar. We've taken extra steps to make the Cingo Agreement and the Termite-Only Agreement as consumer-friendly as possible within these regulations.

What is the Familiar Face Guarantee?
Cingo offers a Familiar Face so you are never surprised by a pest pro you don't know. We have developed business practices to promote this commitment. Should a change be necessary due to an absence, route re-assignment or other appropriate business reason, Cingo will notify you in advance of the change or that month is free. Why doesn't everyone do it this way?