Plans & Pricing
Cingo pricing information is available without a sales visit and - unlike most companies - Cingo plans protect your whole home

Total home protection plans for every budget
We have you covered. From pests to prowlers and fires to fire ants, everything is covered under our total home protection plan, without exceptions and with no additional fees. And wouldn't it be great if pricing were available on the website without having to meet a salesperson? We get it.
Cingo has redefined home protection with homeowners like you in mind. If you own a home, you need Cingo.
cingo prevent
termite only
$25
per month
after $395 one time installation fee
Ideal for Homeowners Who Prefer DIY Pest Control
Your home is your castle and your biggest investment. At a minimum, trust a professional to protect your home from the threat of termites.
cingo prevent
$59
per month
after first month of $295
Ideal for Homeowners
If it's a pest, and it's in your home, you are covered with Cingo. Other companies charge more for certain pests. We never do. Even if Fido brings in fleas or bed bugs arrive in your suitcase, it's covered with Cingo.
cingo prevent+
$83
per month
after first month of $295
Ideal for Homeowners with yards
While it's hard to battle mother nature on her home turf, Cingo can even help with some of the pests outside your home. Get Cingo+ for protection that extends to mosquitoes and fire ants in your yard.
cingo secure
cingo secure
$35
month
plus $695 startup fee
Home security and life safety
Get peace of mind with protection from fire, smoke, carbon monoxide, and intruders
cingo secure with video
$46
month
plus $1,035 startup fee
Home security and life safety with Video
Our Cingo Secure plan plus two cameras and one video doorbell
cingo inspect
commercial property
pricing based on square footage
cingo protect
cingo protect
$94
month
plus $990 startup fee
From pests to prowlers
If it's a pest, and it's in your home, you're covered with Cingo. Plus, get peace of mind with protection from fire, smoke, carbon monoxide, and intruders.
cingo protect+
$118
month
plus $990 startup fee
From pests to prowlers and fires to fire ants
Everything is covered under our total home protection plan, extending coverage to your yard.
Frequently asked questions
Why is the first month $295 for Cingo Prevent and Cingo Prevent+ Plans?
Only Cingo offers Protection Promise, with comprehensive coverage from every single pest. To ensure a smooth transition to a Cingo Plan, your pest professional will spend approximately 3 hours at your home on the initial visit. This includes a thorough inspection, both inside and out, to identify any existing problems or conducive conditions for future issues. Your pest pro will treat appropriately and let you know if any additional follow-up is needed. After that, your home will be covered by Cingo's guarantee, and you'll be charged the low monthly rate.

How often will Cingo visit my home?
With Cingo, we will schedule a minimum of 6 preventative visits per year, and at least 9 for Cingo+. Our professional experience and industry best practices indicate that this is optimal frequency to keep your home free of every single pest. You will receive an email 7-10 days before each visit. These notifications include a photo of your Cingo Pest Pro. You can learn more about the Cingo product details including when we visit, what we do and how we do it.

How does Cingo protect my home from termites?
To protect your home from termites, your Cingo pest pro will strategically install Sentricon stations around your house. This uses termites' natural foraging behavior against them and ensures protection of your investment. These termite baiting stations are always active to prevent termites from reaching your home. All Cingo plans include a lifetime termite warranty.

What pricing adjustments are made for larger homes?
The prices listed above are for homes < 400 linear feet. Plan pricing for larger homes (generally those with 5+ bathrooms) is based on linear footage of the home.

How much is the annual termite renewal fee?
There is no additional annual fee. The monthly payment includes all fees, and your plan includes a lifetime termite warranty.

What are the agreement terms?
Pest control, particularly when it includes termites, is highly regulated by state and federal agencies. For this reason, contracts from most pest control companies will look similar. We've taken extra steps to make the Cingo Agreement and the Termite Only Agreement as consumer-friendly as possible within these regulations.

I'm not interested in a plan. Can I get one-time pest control?
Yes. While our goal is to protect your home and family from pests through prevention, there are times when you just need to handle a pest problem. We do offer individual pest control services and pricing is based on the type of pest.

Your family deserves the comfort and peace of mind that only Cingo provides.
contact Cingo today
Raving fans
see what others are saying
Robert Reed was an excellent tech. Very friendly and appreciated his service.
- Daniel Greene
Levi Stoner was great and professional. Enjoyed learning from him about my new home. He gets a 10 out of 10.
- Dale and Laurie Luengen, August 2020
You know what bugs me??? Nothing- Thanks to Robert for always having a great attitude and smile on your face. You guys make us feel like we are your only client. Its how a company treats the clients when you have an...
- Sandi Tringali
Nathan Garnto is great!!! Good worker and pleasant!!!
- James Garner
Valarie Sumner has been wonderful, I have already refereed 3 other clients
- Andy Kadrich | April 2020
I was very happy with the inspector and thought he did a great job
- Charles Myers
Russel Youngblood completed a home inspection earlier this month. I was very pleased with his services and will definitely use him again.
- Michael Lloyd
Robert did an awesome job! He was very thorough in his explanation of our coverage, as we are new clients. He was very polite to myself and my daughter. Even the dogs approved of him!
- Kelly Chasteen
Redefining home protection
always with you in mind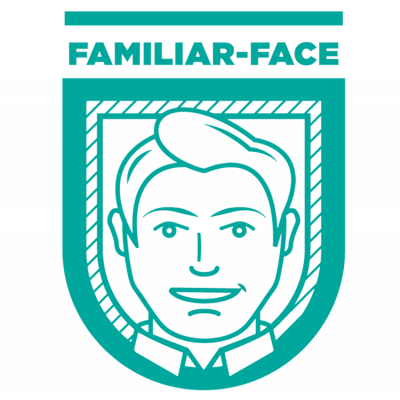 We will always provide a photo of the Cingo rep that is visiting your home and once your home is Cingo'd, you will have only one service professional assigned.

Our plans are comprehensive. Our promise is to protect your home the exact way that we protect our own. You will find zero limitations, zero gaps in coverage and zero loss leaders so we can upsell later.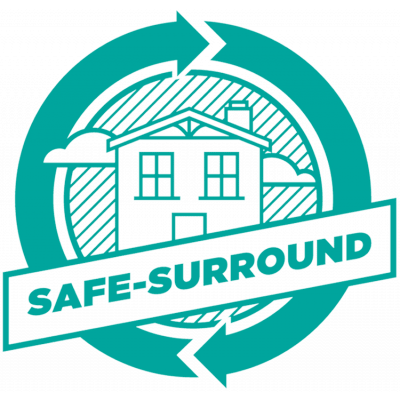 Home protection should be proactive; waiting until there is an actual problem is costlier and puts your family and your home at risk.