Our Atlanta Team is Here to Help with All of Your Home Needs: Security, Pests, Inspections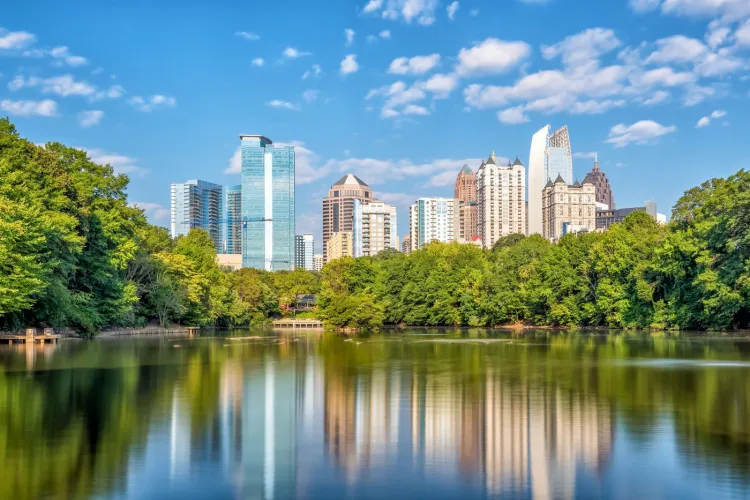 3050 Peachtree Road NW Suite 750 Atlanta, GA 30305
770 449-8044
Be Certain with Cingo
Cingo opened its doors in the Atlanta market in July 2017 focused on just one thing: to protect homeowners from every single pest. Pest control had become overly specialized to the point that homeowners were juggling multiple companies for different types of pests. The constant up-selling for additional services and realization that providers sent a different person for each treatment was an annoyance to customers. Cingo understands that consumers are busy, that homeowners want comprehensive pest protection and it doesn't have to be complicated or cost-prohibitive to protect homes and families from the threat of pests— any pest.

But the Cingo story goes back over forty years to its founding as Allgood Pest Control in Dublin, Georgia, in 1974. What began as one man in a small town has grown to a company that spans two states, employs hundreds of pest professionals and protects thousands of families from pests.

Areas Served
Sandy Springs
Buckhead
Alpharetta
Milton
Decatur
Emory
Dunwoody
Vinings
Roswell
Marietta
Brookhaven
The Allgood Family
Allgood appeared in Atlanta in 1991 when several cousins in the Duluth area opened another, completely independent company by the same name. That business grew and expanded across the metro area for two decades. As the owners approached retirement age, suitors in the pest control industry emerged interested in purchasing the business. In January 2017, Duluth-based Allgood Services of Georgia, Inc., sold to UK-based Rentokil.

This presented an opportunity for Cingo to enter the Atlanta market without the confusion that two companies with the same name had once presented. Today, Cingo is still owned by the founding Allgood family and continues to expand throughout the southeast.

Your family deserves the comfort and peace of mind that only Cingo home protection provides.
contact Cingo today
Raving fans
see what others are saying
I was very happy with the inspector and thought he did a great job
- Charles M. | Nov 2019
Nathan was EXTREMELY thorough and very professional. Since we are also selling the house we currently own, our buyer had an inspection done. He finished in about 45 minutes. When Nathan spent 3 hours doing the...
- Mark W. | Nov 2020
He did a great job. Efficient and personable.
- Albert P. | Sep 2019
Russel Youngblood completed a home inspection earlier this month. I was very pleased with his services and will definitely use him again.
- Michael L. | Oct 2019
Rodney Hope did a superior job, especially with customer service!
- Heidi Germano | May 2020
Robert did an awesome job! He was very thorough in his explanation of our coverage, as we are new clients. He was very polite to myself and my daughter. Even the dogs approved of him!
- Kelly C. | Aug 2019
Dustin Franks did an amazing job! He was very thorough, explained everything he was doing and was so easy to work with. You need more like him!!
- Shannon W. | Jul 2020
[My Cingo professional] arrived on time with a very professional appearance and demeanor. He was very knowledgeable and efficient while still being friendly.
- Holly D. | Jan 2020
Who Needs Pest Control?
Even the tidiest, most well-kept house can have pests. There are several reasons a pest could be attracted to a home in Atlanta and it does not always have to do with cleanliness. In the winter months, pests seek warmth and shelter from the cold temperatures. In the summer months, basements can be a high humid environment which pests love. A reliable source of food and water also makes the inside of homes very enticing to pests. Conducive conditions that increase the likelihood of pest activity in or around your home include clogged gutters, overgrown landscaping, or tree limbs resting or overhanging on home. This is why routine maintenance and preventative pest control is necessary year round in Georgia.

Why Do You Need Pest Control in Atlanta?
Pest control is necessary because pests, like rodents and insects, carry diseases that can cause humans and pets to become ill. Not only is their presence a health risk, but they can also contaminate your food supply if they get into your kitchen pantry. Pests—like termites or wood boring beetles—can also cause significant and costly damage to the wood structure of homes and residential buildings in Georgia.

Cingo Home Security
Cingo Home Security offers two, reasonably priced options for Atlanta residents. Cingo Secure gives you peace of mind with 24-hour live monitoring protection from fire, smoke, carbon monoxide, burglary, and personal emergency. Cingo Secure with Video gives you all the advantages of Cingo Secure but with two additional interior cameras and one video doorbell. Unlike other home security companies, Cingo only charges you for the equipment—no installation fee—and does not require a sales visit or long-term contract.

My Atlanta Neighborhood is Safe - Why Would I Need Home Security?
The main and most essential reason to invest in a security system is to deter crime in your home. According to a Safety.com survey, nearly 50% of all home security owners purchased their system because of an inclination for greater security. This proactive approach indicates that people are more likely to make home security purchases to increase their sense of security rather than in response to an incident or event.

What is a Home Inspection?
A qualified inspector will look at a home's HVAC system, interior plumbing and electrical systems, roof, attic, floors. windows and doors, foundation, basement and structural components, then provide a written report with results. Cingo inspectors also carry appropriate licensing to evaluate the structure for termite, rodent, and pest activity.
Why Do I Need a Home Inspection?
If you're considering purchasing a home in or around Atlanta, you will want to schedule a home inspection of the property. Potential home buyers often hire home inspectors to closely look at a property and provide them with a written report that details the property's condition. The inspection report includes information such as necessary or recommended repairs, concerns regarding maintenance, safety, and any other potentially costly issues.

Redefining home protection
always with you in mind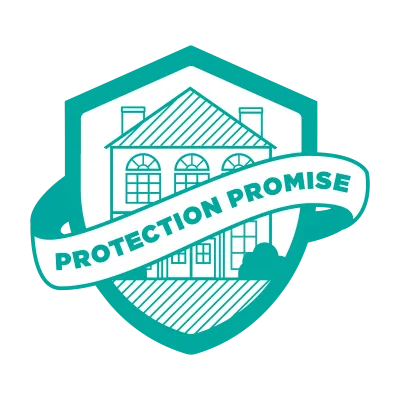 Only Cingo provides total protection for you - from pest to prowlers and fires to fire ants. Our promise is to protect your home the exact way that we protect our own. You will find zero limitations, zero gaps in coverage and zero loss leaders so we can upsell later.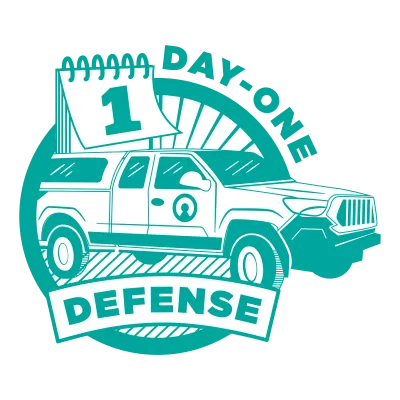 Select a plan, schedule your initial visit, and start protection on Day One. Time is the one thing that you can't take back, so don't waste it by falling for a "free inspection" which is fancy talk for a sales visit. Cingo your home as early as tomorrow and secure your peace of mind.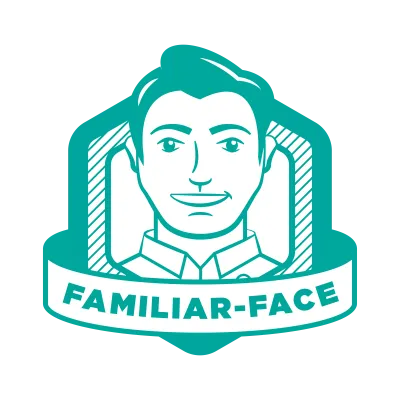 Home protection is possible with one company and one professional. Our team of installers will get you set up on the first visit and then hand off your ongoing visits to your assigned protection specialist. Multiple visits by multiple people is a hassle and that is not how we do business...but it is how everyone else does it.